Business Coaching & Strategy
Helping Creatives & WordPress Professionals gain Clarity & Focus to reach their Goals
Are you ready to show your Business Who's BOSS and create a Business you LOVE?

If so, you've come to the right place.
Maybe you ...
Know what you want, yet it always seems to be just out of reach
Feel scattered and unsure of which actions to take to move the needle forward
Are frustrated with either the lack and/or quality of clients you are attracting
Contemplating if it's time to throw in the towel and get a j-o-b
I get it, I've been there.
My name is Jocelyn Mozak and over 12yrs ago I began my journey as a WordPress Website Design Freelancer.
A lot has happened in the last 12+ years. I've transitioned from being a Freelancer into an Agency owner. I hit the 6-Figure mark in my business and never looked back. I've fought Breast Cancer and spoken and keynoted at multiple WordPress WordCamp Conferences around the United States & Europe.
But I also know what it's like to ...
Wonder where the next client will come from
Be so overwhelmed with what I "could" or "should" be doing in business that I froze and did nothing
Feel like an imposter and wonder if I was cut out for this whole "entrepreneurial" thing
How would it feel to ...
Open your inbox each day with confidence that "You've got this!"
Be able to clearly articulate your Value with prospective clients and land those dream projects
Have the Tools to feel the fear and do it anyway
Work with a coach who has walked in your shoes and understands what it takes to create a Profitable business
My guess is you'll be breathing a sigh of relief. I know I sure did when I hired my first coach!
A bit more about me ...
In addition to my 13+ years in the small business trenches as a WordPress Freelancer & Agency Owner, I am also a Certified Emotional Mastery Business Coach.
This means not only do I have the system & process know-how of building a creative business, but I additionally have professional training to support you through change and transformation when those insecurity gremlins appear.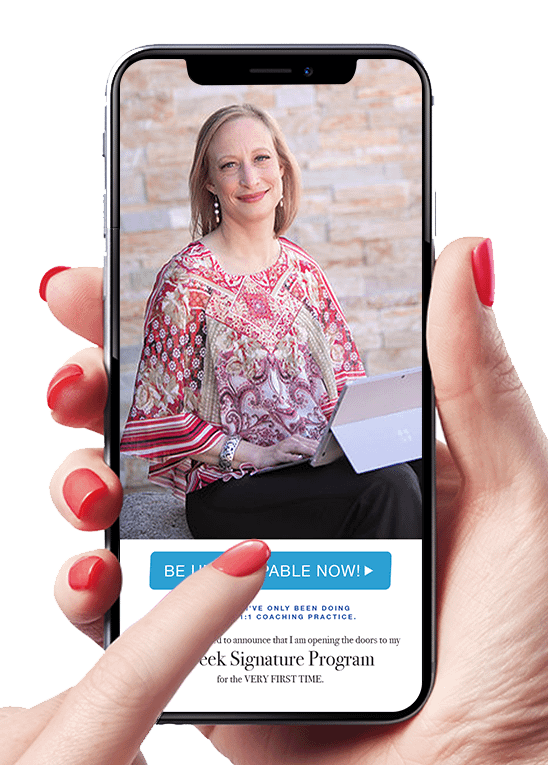 1:1 & Small Group Business Coaching
Over the years I've discovered that while some clients thrive in a small group coaching setting, others prefer the focused attention of 1:1, and many benefit from a combination of the two. If you are ready to get started I invite you to schedule a Complimentary 20 Minute Clarity call.
Together we will take a look at where you are in business, where you want to be, and how I can support you in getting there.
The World needs you too much for you to give up on your Dreams.