When Life Gives You Lemons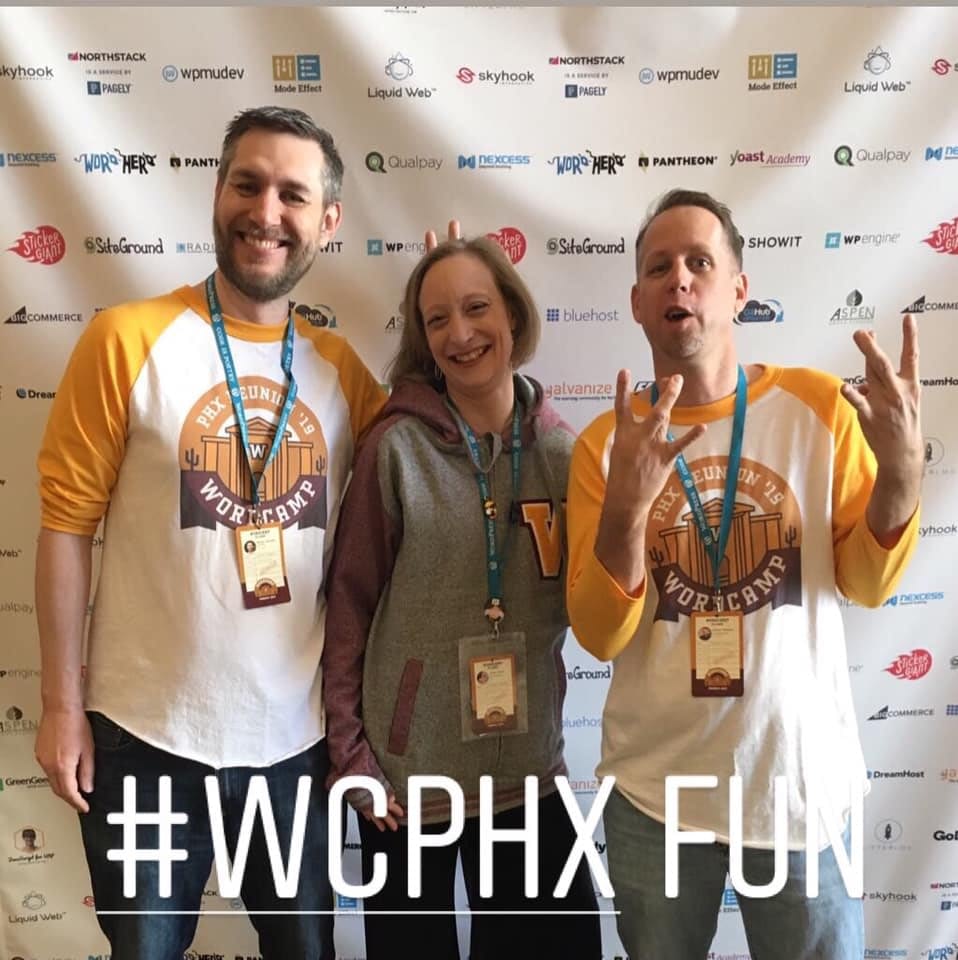 This year proved one of extreme highs and lows.
The year started off with a bang. I was accepted to speak at WordCamp Pheonix, WordCamp Raleigh & Joomla Days and that was just in the first few months of the year.
But everything came to a grinding halt when I found a lump.
Sometimes life happens.
In my case, it happened twice as I had Breast Cancer once before at 33.
I went underground focusing on my health. I endured 4 months of chemotherapy, only appearing to the outside world once every 3 weeks with a Facebook Live to share how I was doing.
Chemo was followed by surgery. Thankfully I was declared "cancer-free".
While this got me out of more chemo, I still had 7.5 weeks of daily radiation ahead of me.
I was tired, depressed, and missing feeling like me.
"Invitation to Keynote"
That was the subject line of the email that arrived in my inbox one magical morning in September.
As a speaker, this was my dream. I had been speaking at WordCamps since 2015 but I had NEVER keynoted before.
There are no words to explain how I felt at that moment.
Excited - hell yes.  Scared - you bet.
But most importantly - I felt Alive!
I worked harder on that speech than any speech I had written in a long time.
Still in the middle of radiation and my energy was limited, but it's amazing the strength you can find when a spark within has been lit.
On November 9th I was blessed with the opportunity to share my journey with WordPress to inspire others as we kicked of WordCamp Seattle together.
It was magical. It was also exhausting and at first, I was upset with myself. 
You see, while my message was perfect, in my eyes my delivery was not.
I had a few awkward transitions and as an experienced speaker I scolded myself for being less than perfect ... my very first time keynoting.
I had to say that to myself again: MY VERY FIRST TIME KEYNOTING!
And then it hit me. I was growing. I was stretching. I was learning.
When preparing for my talk I did watch past keynoters.
Seasoned speakers like Chris Lema and Kori Ashton. I also watched many who were not as polished.
That helped remind me that we all have our first talk.
It also reminded me of how much wisdom we have in the WordPress Community.
Wisdom, that when asked for, is freely shared.
I posted the following question to my Twitter community:
"What is one thing you wish you had known as a First Time speaker?"
And the response was ... well ... you know the WordPress Community. Amazing!!!
I've compiled all that was shared in this post: WordCamp Speaker Wisdom.
I hope you enjoy reading it and know that WordCamp Speakers both new and old are always growing and learning.
Share your speaking wisdom.
The beauty of the web is that this is a living, breathing resource for WordCamp Speakers. If you have a tip to add, please feel free to comment on my twitter thread so I can include it.